"Wailin' On The Blues"


The trees split the light as I drove down my country road,
while birds competed for choice food
and spots to rendezvous.
Even my tires seemed to be singing a song of
green-aired naiveté.
Up the road, I spotted a tall blonde man
playin' the blues on his favorite guitar
of maple and spruce.
Bending notes to thank those trees,
singin' praises on his knees,
and rearing back to appease
the gods.
On my approach, I carefully slowed down,
so as to not upset his reverie.
And when I arrived, instead of a man
wailin' on the blues—
there was only a man
playin' his gleeful dog.
Praisin' his Canine God.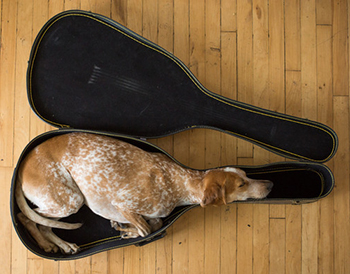 August 2016