"What Spirit Told The Gardener"


Who was it who said that flowers
couldn't sing ?
Maybe they should have their
hearing checked...
No matter how small or
oddly shaped,
There's never been a flower who couldn't
pass the audition.
And no matter how peculiar their
color might appear,
No flower has ever missed the
song of the wandering
Humming Bird.
The last thing that
Spirit told the Gardner was
"Make sure those flowers
really sing through their stems,
like a microphone.
We love the feedback!"
November 2009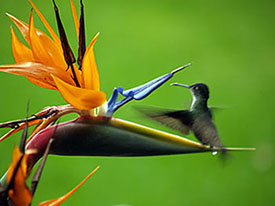 ©2009, Michael Smolens