"Figs Broken Open"


Do we not seek out the figs that have been broken open,
revealing their sweetness?
When we add salt do we not expect the rice to cook
a bit sweeter?
Are we not captivated by images of sanctuary amidst
the chaos of human affairs?
Is it not the pain that surrounds the beauty that calls out
the farthest and
the deepest?
Answer all this and you will see why
Spirit rarely allows
for anything approaching perfect symmetry...


December 2007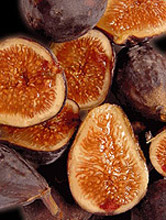 ©2010, Michael Smolens