..... The Mirabai Ensemble .....

School Outreach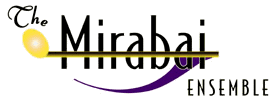 WHAT YOU CAN EXPECT...

Our Ensemble members are not only compelling performers,
but also highly experienced teachers in both private and classroom settings. We will guide your students
through an unprecedented range of styles
and improvisational approaches.
(The Music Director has been teaching since 1974.)
For K-9 presentations, in a typical 50-minute time block,
we have found that performing four pieces works best,
with the last one directly involving the students
in singing live improvised parts along with the ensemble.
We also field questions from the students,
drawing from each of our performers' rich backgrounds.
For our music-specific high school and college presentations,
we present a more detailed overview of
different improvisation and instrument imitation techniques.
These include both solo and group approaches
which touch upon jazz, neo-classical, chant, musical theatre,
theatre improvisation, "pattern music", and
various world music traditions. Typically, extended sessions
maximize the benefit of our work.
HISTORY OF
LECTURE / DEMONSTRATIONS
2010
Mission San Jose Elementary School, Fremont
May 14th
St. Edward School, Newark
January 12th
2007
Homestead High School, Cupertino
April 6th

2006
Stanley Middle School, Lafayette
December 1st

1993-1998
A Cappella Summit, San Rafael

West Coast Jazz Orff Conference, San Francisco
San Francisco City College

College of Marin

Coleman Elementary School, San Rafael
LETTERS OF RECOMMENDATION

Helen Dilworth, Ed.D. is an instructor at both City College of San Francisco and the College of Marin. She also is a touring artist and has toureed with S.F. Symphony and Ballet, plus several orchestras, ensembles, and opera companies.
"Since I've adjudicated many artistic competitions, such as The Califorinia Arts Council and Grants To Touring Artists, I can compare Michael Smolens and 'The Mirabai Ensemble' to the best in California.
They are wonderful performers, highly educational, marvelously entertaining, and make beautiful music over an awesome range of styles"

Recommendation (complete letter)
---

Brenda Chinn is the Director of the Concert Lecture Series and chair of Vocal Studies at
City College of San Francisco.
"Bravo! That was a spectacular performance. Thank you all for an evening of unique music and vocal improvisation. Our City College audience thoroughly enjoyed the entire program — the perfect showcase of your extraordinary talent. The workshop of the presentation was equally fine."

Recommendation (complete letter)


---

Doug Goodkin is a master teacher and teacher trainer,multi-instrumentalist, composer and author of five books on music education, including the revolutionary "Now's the Time: Teaching Jazz to All Ages" which incorporates the Orff Schulwerk system.
"Michael returned twice to my [teacher training] Jazz Course to present his ensembles, and was enthusiastically received both times. His recent show also includes a mesmerizing blend of music, poetry, and [stage] magic.
The greatest strength of his presentation is the quality of the music itself. The group consists of extremely talented musicians playing a wide variety of intriguing instruments in an equally wide variety of styles.
Michael and all of his musicians are articulate about their instruments, the styles they play, the cultural background that informs the pieces, and the very process of playing together. This makes for an engaging and informative experience for children and adults alike.
In an educational climate in which many children have little or no contact with the arts, experiences like this can open doors for a child and change his or her life. I give [them] my strongest recommendation."

Recommendation (complete letter)
---
Roni Priego
(teacher and event coordinator,
St. Edward School, Newark)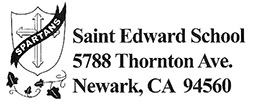 "The performances provided by The Mirabai Ensemble were outstanding! Our students were mesmerized by
their rich vocals and unusual imitations of instruments.
These accomplished musicians were an inspiration to all.
It was perfect for our K-8 school."


---
Jeff Morton
(vocal and choral instructor at Homestead High School)



"Thank you again for coming to work with our students. Both they and I got a lot out of your visit. Students really appreciated that you had a different approach with each singer, and thought that you were very skilled at assessing them quickly and building off of their present skills. Students also praised a particularly shy student for stepping into the challenges of the workshop with comments like, 'I didn't know you could sing like that!' (That student didn't know English or read music very well).
I shared some of the things that I learned from your visit with the students, including the need to really focus on just one thing at a time. It was a nice reminder that to get a point in, you've got to spend time with it. Also in the past, I've let students pass on some activities if they feel uncomfortable, and your workshop really clarified for me that doing that doesn't help anyone in the room. My students appreciated that you called on everyone, and didn't allow anyone to say 'I Pass.' Lastly, I thought that your recommended listening list was excellent, and I played different pieces from it in class, and at lunch last week.
Thanks again for working with our class."


---