School Outreach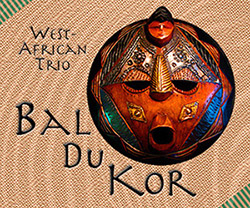 WHAT YOU CAN EXPECT...

Our Ensemble members are not only compelling performers,
but also highly experienced teachers in both private and
classroom settings. We will guide your students
through our West-African-influenced music,
which blends a unique combination of both
traditional and original melodies and accompaniments.
(The Music Director has been teaching since 1974.)
For K-9 presentations, in a typical 50-minute time block,
we have found that performing four pieces works best.
Because our ensemble plays authentic indigenous instruments — balafon (marimba), dun-dun (talking drum), kora (harp),
and many others, we allot ample time to describe
and demonstrate them. How these combine with
specific Western instruments such as alto flute, melodica,
and ukelele, is an endless source of fascination.
We also field questions from the students,
drawing from each of our performers' rich backgrounds.
For our music-specific high school and college presentations,
we present a detailed overview of
different approaches to composing and arranging,
including how we turn the seeming limitations
of some of these instruments into opportunities.
Our recent incorporation of a realtime loop machine
will allow students to experience the interaction of
acoustic instruments with electronic manipulation.



HISTORY OF
LECTURE / DEMONSTRATIONS
2015
Ardenwood School, Fremont
Friday February 27th
2012
Mission Valley Elementary School, Fremont
April 16th
2010
Mission San Jose Elementary School, Fremont
April 16th

2008
Oakland Military Institute
January 15th
2007
Castilleja School, Palo Alto
February 14th
LETTERS OF RECOMMENDATION
"On the behalf of all of our students, faculty, and staff,
I wanted to tell you how exciting and informative
your presentation was. I'm not sure what captivated us more — the enticing instruments, the stories
that you told, or your fabulous playing.
We felt transported...."

—Sherri Carlson, faculty liaison,
Mission Valley Elementary School (Fremont)
(following their February 29th, 2012
lecture/demo presentation)


---
"Thank you Bal du Kor for bringing your colorful music
to Step-Up Music. In our attempt to bring highly creative
and off-the-beaten-path music to our school,
your group was a total success!
The great musicianship—demonstrated by
all three of you on so many instruments and vocals—
inspired our students and wowed our audience.
True to your West-African roots, yet improvisational
in your approach, you demonstrate
how to be tastefully innovative."

—Ariane Cap, Director, Step-Up Music (Vallejo)
(following Bal du Kor's May 15th, 2010 performance
at Step-Up Music)



---
"The children and families of
Children's' Village Child Development Center
thoroughly enjoyed the ebullient sounds of 'Bal du Kor'!
This wonderful group of musicians
helped create an ambiance of warmth and sharing.
Our event celebrating West-African cultural heritage
was an evening to remember, thanks to 'Bal du Kor'."

—Molly Skuse (Executive Director, Children's Village
Child Development Center, SF branch)
---
"The Bal Du Kor trio was really engaging, lively, and educational all at the same time. The students enjoyed listening to their beautiful African music played on
different and equally interesting instruments.
Learning about the origin of the instruments was a plus.
Thank you from all of us at Ardenwood !"
—Razika Benamira-Dod
(Activities Liaison for Ardenwood School, Fremont)
---
"On Wednesday, February 14, 2007, the talented West African Trio 'Bal du Kor' performed with indigenous African instruments playing authentic West African music...to the delight of all."

back